Tahara has a custom called Tahara kite which has been continuing since Edo period. When a boy is born, we give him a kite with his name on it as a present. It is so popular that Tahara Kite Festival is held on the weekend at the end of May every year. In this tour, local people teach us how to make kites, and we walk through the Gongen Forest, which is full of beautiful nature. In Japan, we call it "Shinrin-yoku", or forest bathing, is a term that means "taking in the forest atmosphere" for therapeutic results. If you are lucky, you may see the view of Mt. Fuji on the top of the mountain. After relaxing walk a whilst, enjoy all-you-can-eat buffet lunch at a popular hotel, 8 kinds of baths with a spectacular view bath that is integrated with the sea. On the way back to your accomodation, we will stop by at fruit farms where we can enjoy picking seasonal fruits such as strawberries and melons.
DATE & TIME

9:00-16:00 (7 hours)

Upon your request except Monday.

From January to April for Strawberry picking

May to November for Melon picking

MEETING POINT
Available picking up service at your accommodation in Tahara or Toyohashi-city
MINIMUM PARTICIPANTS
1-23 people
INCLUDED

Guiding Fee
Private van or bus chartered fees

Kite making experience

Buffet lunch and entrance fee of spa onsen

Strawberry or Melon picking depends on the season

NOT INCLUDED

Separate cheques for extras
*This tour will take to you 4 destinations.
*Advanced booking required. It is the customer's responsibility to inform us on any dietary restrictions or concerns.
* We can arrange private coach for more than 8 people, so please notify us for the quote.
* View from the lunch hotel, Kamijima island photos provided by © Mitsufumi
Tanaka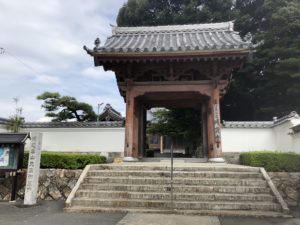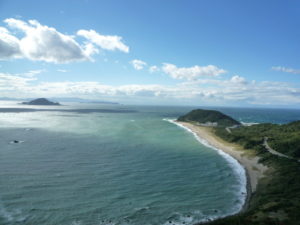 Additional information
| | |
| --- | --- |
| Vehicle | Private Taxi (1~3 people), Private Van (1~8 people) |
9:00am - Departure
Your guide will pick you up at your desired place in Tahara-city. Hotel pick up service is available in Tahara (or Toyohashi-city).
09:15pm - Tahara Matsuri Museum
We are going to have the opportunity to make our own Tako/Kite with the help of local Kite expert at Tahara Matsuri museum. Also, here is the good place to understand Tahara autumn festival and the history of Tahara kite. 
10:30am - Shinrinyoku / Forest bathing
In Tahara, there are many nice walking trails in the mountains. The guide takes you to the top of the mountain called Zaou mountain. Relax and enjoy therapeutic walk in the forest.  
00:00pm - Hotel buffet & Spa
Getting hungry after walk?  Buffet lunch at a popular hotel among locals. The Onsen spa will makes you relax from your busy days. The spectacular view of this spa is like being united with the sea. This is the must!
2:10pm - Fruit picking
Tahara is famous for its flower and fruits production. From January to April, it is good season for strawberry picking. Melon picking is also available from May to November at farm. 
4:00pm - Farewell with your guide